The Birchwood Boat Company Ltd, founded in the later 60's and originally based in Huthwaite, Sutton-In-Ashfield, Nottingham. They were a prolific builder of cruisers ranging from 18ft -20ft, then in the early 70's with the 22ft- 29ft range suitable for the Inland and Estuary market. In the 1980's they went into production of larger cruisers, the 31ft,33ft,35ft, and the 37ft.

Birchwood Marine Ltd was formed to manufacture the range of motor yachts from 29ft-51ft for both the UK and European markets, Birchwood Marine International Ltd was formed to operate all sales and marketing. All sales were achieved by appointing dealers in the UK and Europe with a US distributor based in Florida.

All major boat shows were attended including both The London, and The Southampton Boat Shows in the UK, the Miami, Fort Lauderdale, Sarasota, Palm Beach, Atlantic City and Newport Rhode Island Boat Shows in the USA.

In 2006, Birchwood Marine Ltd decided to discontinue manufacturing in the UK, mainly due to the economic downturn the UK, EU and the US markets. In subsequent years the Birchwood team have been working with other manufacturers to bring the acclaimed Birchwood quality and styling to their products. During this period yachts were jointly manufactured in Dubai, Spain and China with the Birchwood branding and quality to maintain the value of the brand.

Birchwood has embarked on a plan to refresh its range with new OEM yachts and entered into a joint venture in order to relaunch a new range during 2021 under the Birchwood D (diesel) power branding.

In addition to the standard diesel range of yachts from Birchwood a new E (electric) and H (hybrid) range will be released, based on a new concept of both electric and hybrid powered yachts, designed by the world leading designer Bill Dixon. This range will be both innovative and ground breaking. Designed from the start to be modular, simple construction whilst maintaining the quality necessary to be called Birchwood.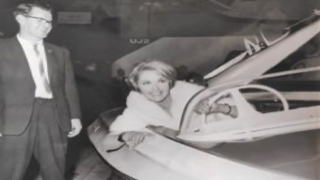 ---